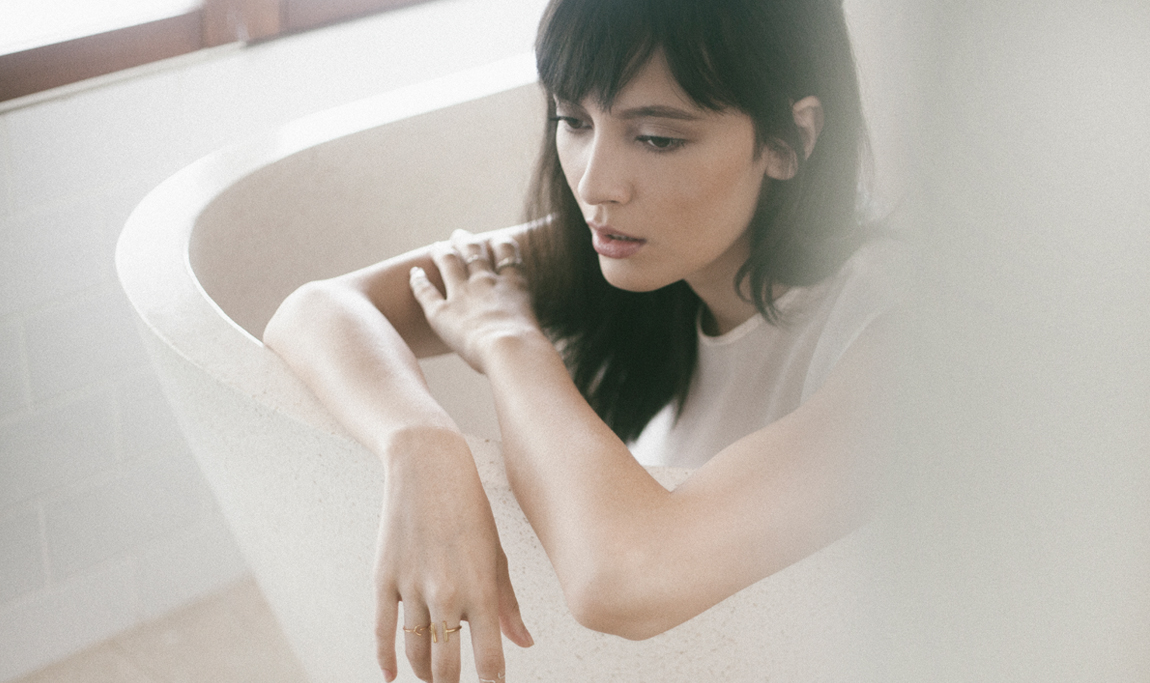 SOJOURN WITH WIDIKA SIDMORE
March 16, 2017
Sojourn. A temporary stay. Stay somewhere temporarily.
A Young, dynamic, down-to-earth model of Native American, Celtic and Javanese descent, Widika Sidmore is one of Indonesia's energetic and influential faces. Now based in Jakarta, she's been working with us on From Tiny Island's SS15 Campaign. Offering wise words for emerging models on the industry after years of life experiences, Widika is a well-travelled free spirit who lives in 'the-now' in the best sense.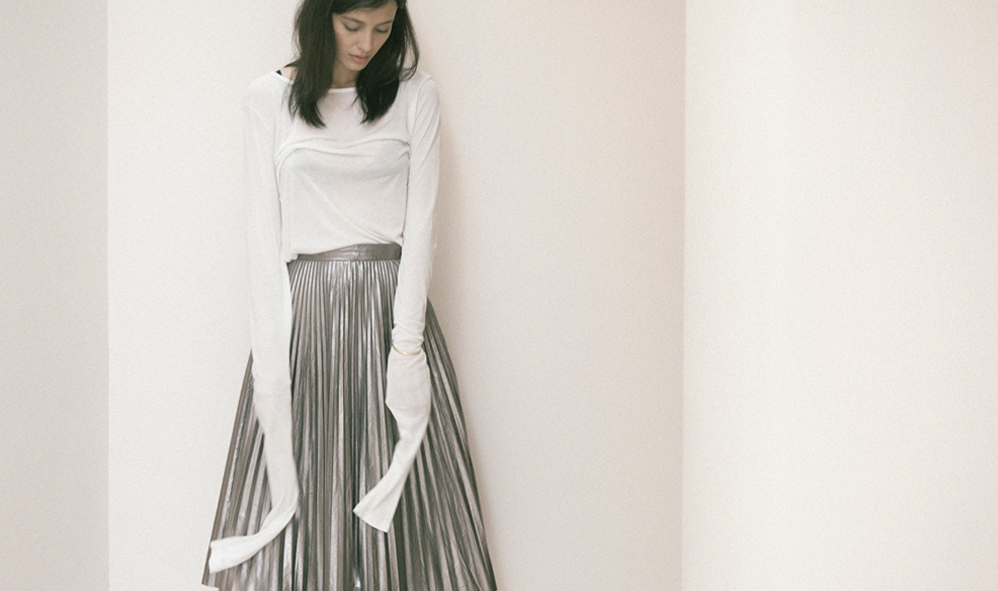 WHERE WERE YOU BORN?
I was born in Jogjakarta and I was raised in Bali. My mom is from Jogja and my Dad is from America.
WHAT MAKES YOU STAY IN INDONESIA?
Actually, I recently moved back to Indonesia. I lived in Bali because that's where my parents and little sister are and it's my childhood home, it's where I was raised. It's where they live, it's where they're based, so Bali is pretty much home to me. The reason I moved back to Indonesia is because I fell in love with the country. I fell in love with the culture, the people and I want to be a part of it because I felt like the past six years I have missed a lot of amazing things that I couldn't be a part of.
WHERE WERE YOU?
New York.
EVERYONE WANTS TO GO TO NEW YORK BUT YOU'RE GOING BACK TO INDONESIA.
Of course, I mean, if you live there everyone wants to travel; it's a small island. You get island sickness after a while. I just feel like this is where I'm from, this is where my family is, I want to grow my roots here deeper and get to know the people, get connected, starting my own circle and experience and being here and grow with Indonesia as it goes. I'm in love with the country in-and-out even though with all the flaws. I mean which country in the world that doesn't have flaws? I lived with it, I love it, and it's okay.
SINCE YOU'RE A MODEL HAVE YOU ALWAYS BEEN INTERESTED IN FASHION INDUSTRY?
Yes, definitely I am one of those people that aren't really gifted with designing and stuff but I do adore and I do love beautiful designs. I love beautiful jewelry, I love beautiful clothes, I completely in love with it but I'm not that gifted in that area, so I just adore them. I'm in love with them in the distance. I've always been interested in fashion.
WHEN DID YOU BEGIN YOUR CAREER IN MODELLING?
I started in Indonesia when I was fourteen but internationally I started when I was seventeen. After high school I decided I didn't want to go to school because I was tired of it, I wanted to travel, I wanted to see the world, and having that kind of leisure is actually what got me into modelling. At that time, I still had the energy and I am blessed with the opportunity to do it internationally and I was like okay let's do it, let's see the world and work at the same time. I decided on my own without my parents. They eventually supported me, which they're amazing in that way. About school as well, if I say I didn't like the subject and I wanted to drop it, as long as I'm happy, as long as I could feed myself one day in the future and am smart enough to deal with the world outside, that's what every parent wants for their kid, so they're very supportive with whatever I want, it's quite a blessing to have them.
SO YOUR SISTER, IS SHE ALSO INTERESTED IN MODELLING?
No, that's the thing, I'm the wild child, I'm not scared of anything, I'm out there, challenging the world. She's very conservative; she's very shy, she's very careful with the world, cautious all the time, and an A+ student; the complete opposite with me. So yes, that's my little sister, we're six years apart and she's in her 12thgrade now. She's such a beautiful, loving, gentle person; I'm quite close with her.
WHAT WAS YOUR FIRST JOB?
It was a photo shoot, I was fourteen and I did a wedding photo shoot, it was really awkward. I dressed as a bride that was my first time that I had serious make up and fake eyelashes on, it was quite horrible and I had a horrible migraine because all the entire make up and hair, until today I hate fake eyelashes, so I never wear it. It was in Bali, somewhere in Uluwatu, was outdoor and I wore a huge dress and was marrying an Arabic male model, it was funny. It was awkward for me as I was only fourteen, still playing with my game boy and I was still an island girl, I always wear sandals. I started wearing shoes when I was sixteen because I feel it's weird and it hurts my feet.
ANY ADVICE FOR OTHER JUNIOR MODELS?
Probably just be confident and be yourself, quite cliché. A lot of people think modeling is easy. It's really tough, you need to alter yourself all the time when your agency say you need to lose your weight and you end up going over-board and you get sick like that. At the end of the day just be healthy, be confident and be yourself because people will be in love by your personality and how you look outside, so if you're weird just be weird, embrace it because that's what makes you different, that what makes you shine out compared to the others. Models especially these days, just be yourself and really take care of yourself because it's quite a tough profession.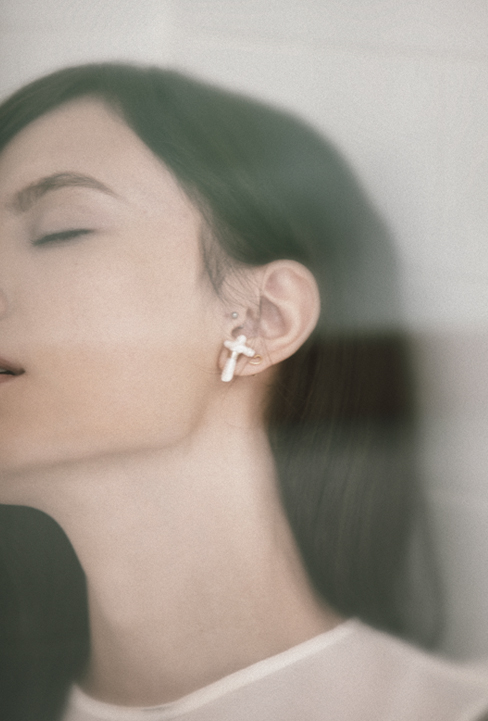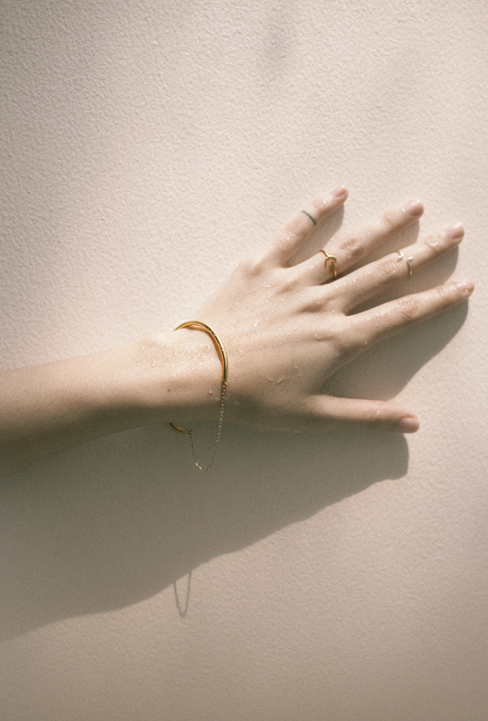 WHAT'S THE DIFFERENT BETWEEN HERE AND ABROAD?
It's a different level abroad rather than in Indonesia. But the good thing about modeling in Indonesia is that everybody is really friendly and eventually you become friends with your clients, your partners and make-up artist and everybody and you just become good friends. I cherish those moments because we're not always blessed with these opportunities from working, that we can become friends, it's beautiful and that's what I love about here as well, everybody is quite relax and everybody is really friendly. 'Cause I have lived in 9 countries for modeling, so I know how it is, I know how every country is so different from one another, it's crazy. China and Australia were really tough for me. Normally, the contract for travelling is three months then if you really like it you can actually stay there for a long term, half a year. China was tough, the culture, the people, and the food was oily and you never know what they're cooking. I was a vegetarian when I was there. I was a vegetarian for a year but I found out that my blood type doesn't fit to be one, so I got really sick. I started doing blood type diet and it helps me really balance my entire body and immune system.
CAN YOU SEE YOURSELF BEING SOMETHING ELSE OTHER THAN MODEL?
Yes, definitely. I don't really have plans for the future, my religion is about being in the moment and just living day-by-day and count your blessings everyday passing. I really just live in what I have right now and work at the very best in every moment 'cause you don't know what will happen in the future. For me, living right now is my future and whatever's coming through my door, any opportunities that I have I will always embrace it, work it and give my very best. But if I had a choice in between modeling if I was academically smart, I mean, I am really bad at math but I'd be a scientist. I don't want to invent something but I'd love to be an archeologist. I love history and I'm crazy about archeology. I'm really into National Geographic, I love it so much; that's the one book I always open and it's about nature and ecosystem, history, everything, it's just a melting pot in one bowl. Even now, if I want to go back to school I'd definitely go back into that, finding about our ancestors, animals and nature. I love so many particular things in that area and I just don't know what to choose. It's my calling; hopefully I can be an explorer. In high school people started to call me Wikipedia because I knew a lot of things about nature, skulls, rocks because my dad is an archeologist, he went from Alaska to greater places in the world, to Russia all the way to Mexico and Jogja, he's a nomad I got so much from him. My mom is quite calm but my dad and I are a little bit crazy.
HAVE YOU GOT ESSENTIAL PIECE OF ACCESSORIES?
I love earrings, I'm always with them. I have six piercings, actually it's seven but it's unseen and I want more definitely and rings, I can' t go anywhere without it and my watch.
FROM THE COLLECTION YOU'VE CHOSEN THE FRACTURE AND THE APOLLO, IS THERE ANY SPECIFIC REASON?
As a person I love my jewelry and jewelry for me is something very personal. I think jewelry really shows who you are, and a lot of my jewelry is delicate and it's very small, yet complicated in the way. I love my jewelry with a story and the things that it reminds me of. For me, jewelry isn't just an accessory. It's something that reminds you of something and shows your personality as well, that's why I'm always with my rings and earrings.
Photo by Krishna Pradana | Interview By Nathan Lee and Florencia Widyastri
shop SOJOURN WITH WIDIKA SIDMORE