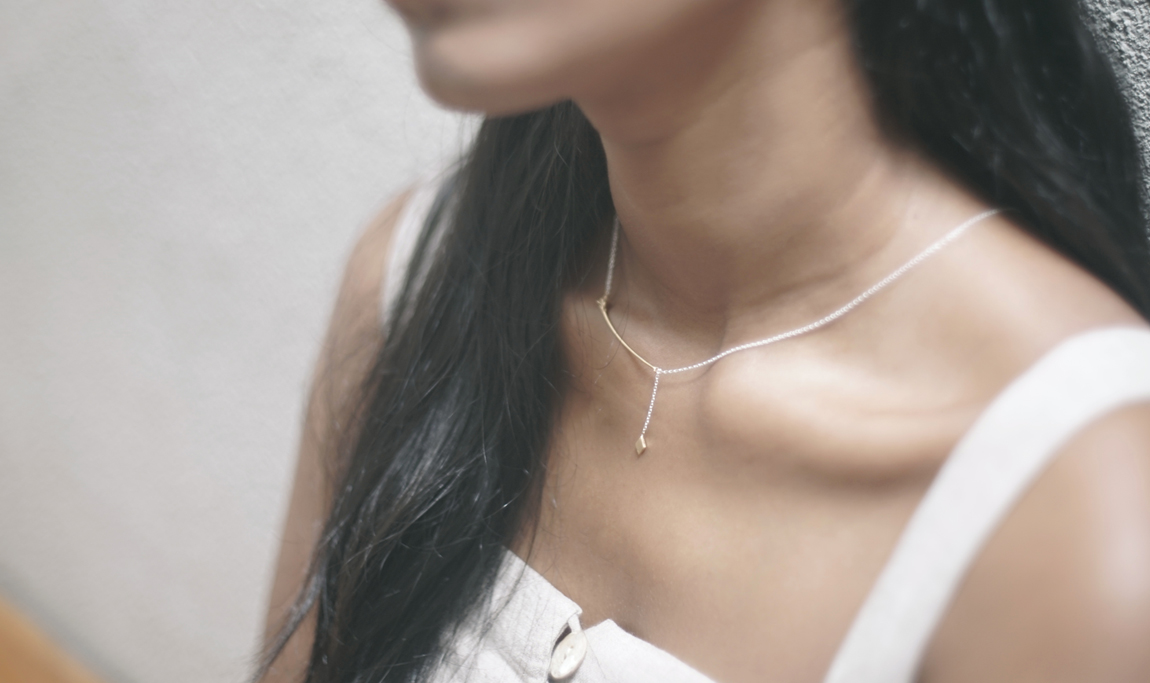 SOJOURN WITH SHAPNA PRANI
Sojourn. A temporary stay. Stay somewhere temporarily. Being born in Indonesia with Indian descent, Shapna is one of the fresh face in Indonesia's fashion scene.
Very energetic and open minded, Shapna talks about her experience of being different and how she finally embrace her self acceptance stage.
BESIDES MODELING WHAT ARE YOU DOING CURRENTLY?
I'm in the process of creating small business dedicated to fashion. I'm trying to focus on modeling while doing something to support my career. I worked at office before but I don't think office work is my cup of tea.
WHEN DID YOU BEGIN MODELING FOR THE FIRST TIME? AND WHAT WAS YOUR FIRST JOB?
May 2014. There's a friend who held a model search and she asked for my support. I always doubt myself because of my skin color so it never occurred to me until my friend asked me to join the search, and I did get into final five round.
HAVE YOU ALWAYS BEEN INTERESTED IN MODELING INDUSTRY?
Never occurred in my mind before. I was never really interested into fashion. I studied Business Management in university, so I've always thought that I would end up in corporate world.
I still can't believe how I ended up modeling, as there are people who are doubtful of my skin color, due to the beauty standard in Indonesia. I never listened to them cause I know I am born this way and I can't change it.
HOW CAN YOU FINALLY REACH A POINT WHERE YOU CAN ACCEPT YOURSELF THE WAY YOU ARE?
I noticed people around me tried to make their skin lighter but every effort they made were always temporary. I always thought that it's just society's opinion because there's nothing wrong with my skin color. After I started modeling, I am able to show them that my skin color is not a problem.
COULD YOU TELL US ABOUT YOUR FAMILY BACKGROUND?
I have Indian ethnicity but I was born in Medan, Indonesia. I live there until I'm twelve and moved to Jakarta. My parents and grandparents were all born here.
WHAT'S YOUR FAVORITE COUNTRY TO VISIT?
France.
WHAT'S THE LAST COUNTRY YOU VISITED?
Singapore, for holiday.
DO YOU SPEAK ANY OTHER LANGUAGES OTHER THAN ENGLISH?
I understand Tamil language.
HOW WOULD YOU DESCRIBE YOUR CURRENT THINKING ABOUT DIVERSITY?
Since I was young I have been living in a neighborhood with diverse culture with different ethnicities and different religions, so I'm used to embracing differences. Nowadays a lot of people judge a person by his/her look, not by character. That's why I tried to change my mindset; I try to live without prejudices on any ethnicity.
WHAT'S YOUR FAVORITE BODY FEATURE? YOUR LEAST FAVORITE?
I like my straight hair. My least favorite would be my hip and arms.
WHAT IN THE WORLD ARE YOU MOST GRATEFUL FOR?
For being me and for going through my ups and downs in life. I'm grateful that I am able to help people who are bullied because of their skin color. Everyone have his/her own beauty and that is to be realized, accepted and finally to be confident about.
WHAT'S YOUR FAVORITE JEWELRY?
Earrings.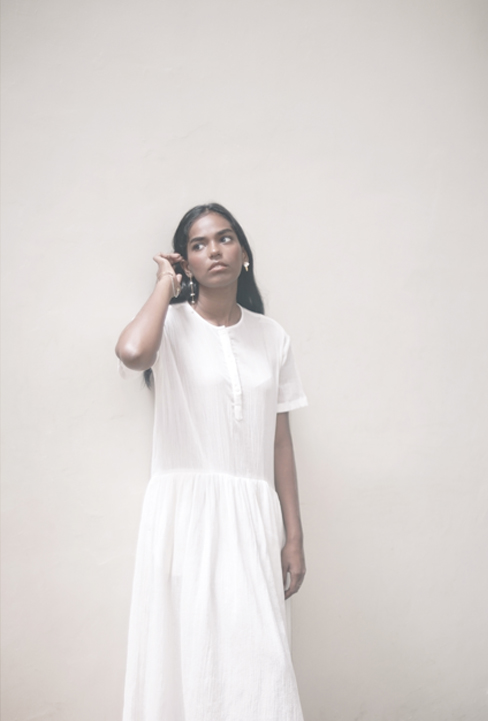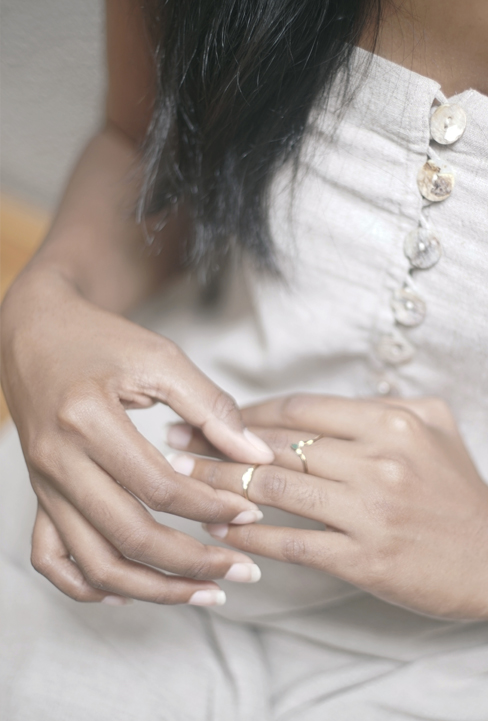 Photo by Vanessa Chandrasari