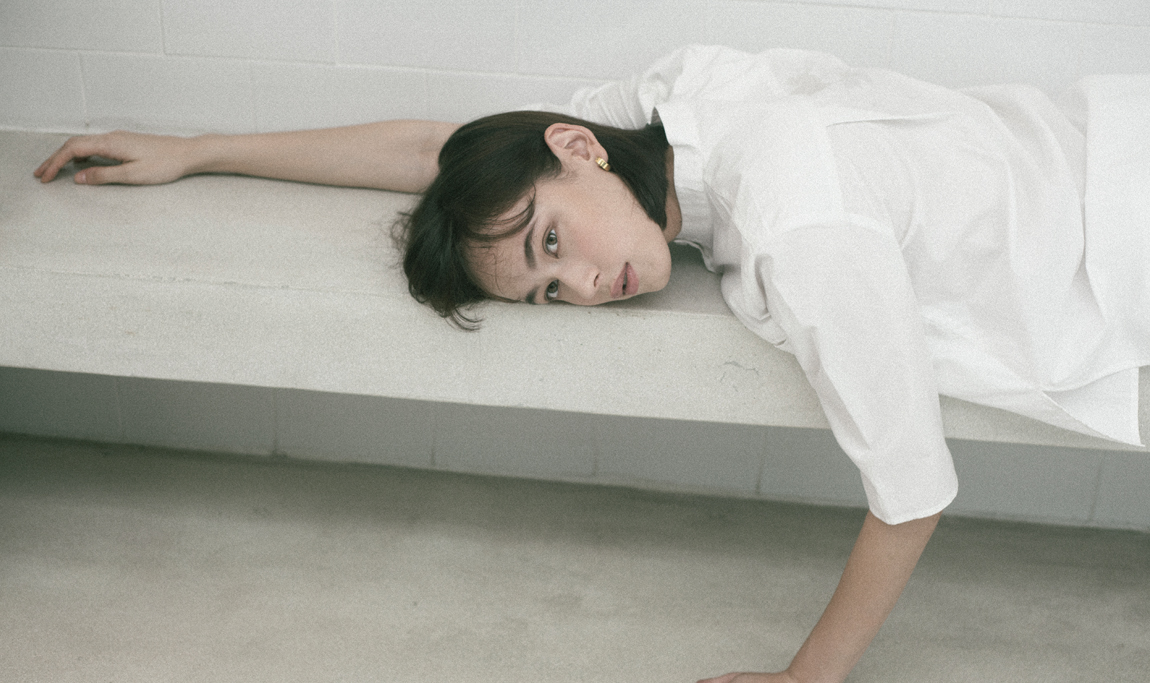 November 30, 2015
Sojourn. A temporary stay. Stay somewhere temporarily.
Driven, positive and worldly beyond her years, Indonesian/Norwegian Hege Wollan is one of Indonesia's pioneering young models, bringing her own sense of identity and having truly made her mark on the fashion industry both at home and abroad.
Our first encounter with Hege was when she modeled for us at the CLEO Fashion Awards in 2014.
With our temporary moment with Hege, we hope to inspire you and give you insight and vision into the life and mind of this strong, open, caring, independent woman.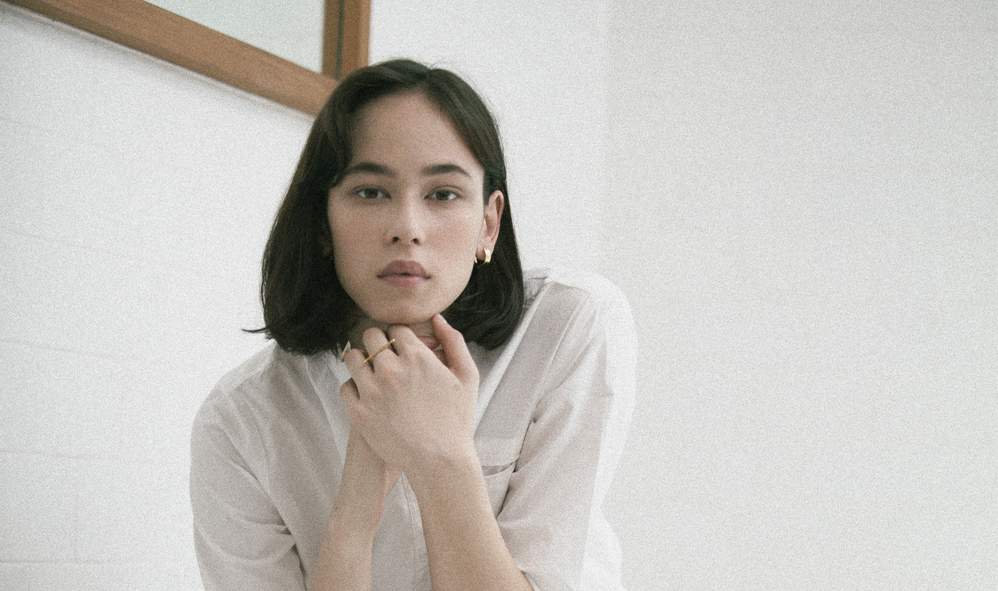 WHERE WERE YOU BORN?
I was born and raised in Norway, but my mother is from Purwokerto, so I returned back to Jakarta during every Summer holiday. I've been living in Jakarta for the past 2 years back and forth.
ARE YOU FOND OF JAKARTA?
I have my family here, I have work here and it has his charm
ARE YOU AN ONLY CHILD?
No, I have two siblings, all girls and I'm in the middle
YOU'RE CLOSE WITH EACH OTHER?
Yes, we have a one-year gap then a two-year gap so we're pretty close
SINCE YOU'VE TRAVELED BACK AND FORTH FROM NORWAY TO INDONESIA DO YOU LIKE TRAVELING? HOW MANY COUNTRIES HAVE YOU'VE BEEN TO?
Yes, I actually counted it a couple of weeks ago with my friend, I think it's about 18-ish country at this point, but I've only been to Asia and Europe
AMERICA? AUSTRALIA? PLANNING TO?
No, I've never been but of course I want to go
FAVORITE PLACE?
Umm… that's hard, favorite is too strong, I have maybe five places, but there is a place in Sweden, the city is called Ora, it's close from Norway's border so we usually go there during winter because it's like a ski community. It's really small actually but people go there for skiing and it's also so beautiful during the summer and there is a lake where you can swim, it's cold but people still do it. In Norway, even if it's 20 degrees people still go around in their bikinis. Usually we go there with my friends and family in January, so it's still cold but that's the fun part of it. It's sort of a tradition.
SO YOU LIKE SKIING?
Yes, I like down hill skiing not cross-country and not snowboarding. I tried snowboarding once but it's so hard. Skiing is easier, for snowboarding you have to balance it.
WHAT DO YOU DO ON YOUR TIME OFF? OTHER THAN SKIING, MAYBE TRAVELING?
I travel and I like diving, I took my license on the open water so it's pretty okay. And I like to paint, I'm not a good painter at all but I like it, I paint it with acrylic on canvas; I got a few at home.
DID YOU GROW UP IN THE FAMILY THAT IS CLOSE TO ART?
Actually yes, my uncle is a composer and my aunt can play so many instruments. I used to play Violin and Piano but then I forgot, I really regret it, I think violin is really nice but my teacher was so boring, so I discontinued it.
DO YOU HAVE SOME PEOPLE WHO YOU FOLLOW CLOSELY FROM ART, MUSIC, OR ARTIST?
I like Cy Twombly he's an artist, I don't really follow him religiously but I really like his work, it's really nice, he's a painter. I love reading, I read books all the time, one of my favorites is Child 44, it's about a serial killer. I don't really read a lot of crime books but I really love this. That was actually book I got to read for school but it turns out so good and we got to do a presentation about it and turns out I was really into it. Inspiring people, I love Maya Angelou, I like inspiring women.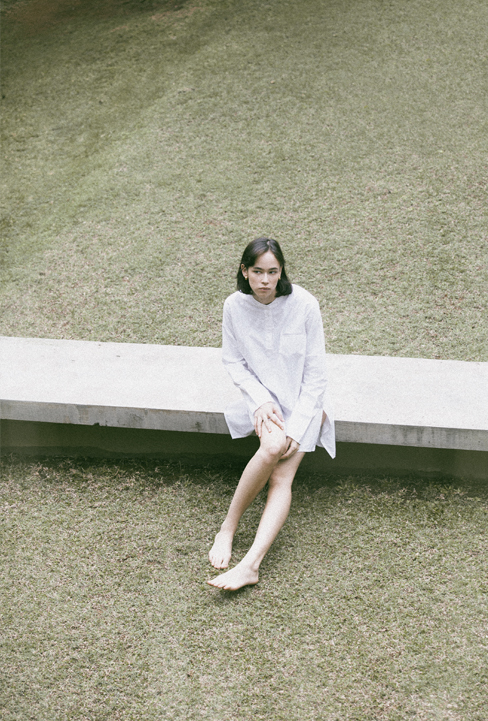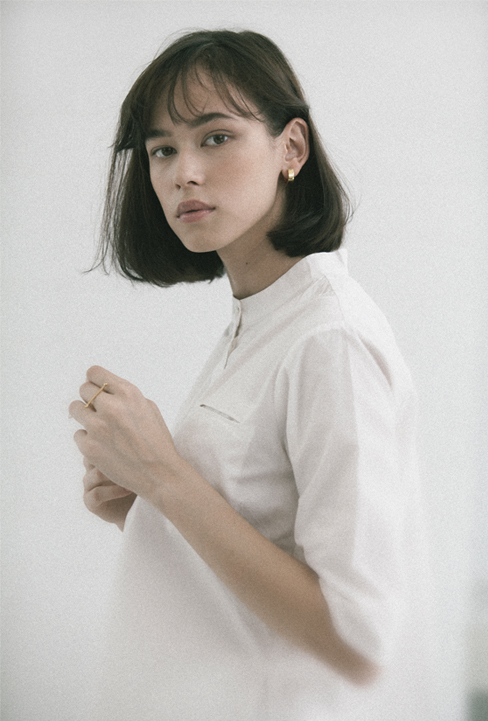 SO IT'S CLEAR YOU'RE REALLY INTO MUSIC AND ART, SO HOW DID YOU GET INTO THE FASHION INDUSTRY?
My aunt actually had a friend that's a stylist for Kawanku Magazine. When I was 15 she didn't have a model for the photo shoot because the model called-in sick, so she asked me to step in and I said "sure why not" and then I ended up liking it; I found it fun and then I saw the pictures afterwards and got so excited. It was like so cool. After that, we went to my previous agency and I signed the contract and started working whenever I was here. So really, it all started as a coincidence. I used to do contemporary dance so posing started to become natural to me.
YOU'VE BEEN IN THE FASHION INDUSTRY FOR A WHILE
Probably around three years if you add it up, but when I'm in Norway, it's sort of like I take a break. I do a few photo shoots here and there in Norway but not like in Indonesia.
WHICH TYPE OF FASHION DO YOU PREFER?
I prefer au natural, I don't know, a couple of years ago everyone was into haute couture but this year we have a lot of flat shoes because people started to tone down on the shoes, on the clothes, on the make up, everything, and I really like it that way. It's good to mix it up but of course I prefer more simple fashion.
DO YOU HAVE ANY STYLE ICONS?
I love Francoise Hardy, she was a singer, she's super gorgeous and her style is really simple, she just wears pants and an orange turtleneck, very simple but I really looked up to her. She's really elegant, she uses colors but not over the top and she's French.
BUT TRAIT DO YOU SEE / MOST ADMIRE IN MEN OR WOMEN?
What I most admire, one of the things is probably charisma. I get really taken by people that are good to talk to but don't talk too much, just the right amount and can just get you in a few words. I am always amazed, how they carry themselves, or how they make you feel.
DO YOU HAVE ANY DAILY ROUTINES THAT GET YOU READY FOR THE DAY?
Something I do everyday, I put hot balm every night and sometimes in the morning because now it'd be weird if I didn't smell it and also it helps me relax and sometimes I put it on my legs because it feels good. And of course, I have my coffee every morning.
SO YOU'VE CHOSEN THE ESSENCE AND THE TIDE IS THERE ANY SPECIFIC REASON?
Actually I really like the name and I like all of the designs, it's so nice how I can pick two from all of these but I also saw the name. Also, I'm a package person, so if the package is nice and the inside is nice and I'm like okay, I'll pick the one with a nice package. And I am really the type of person who really loves to put names on things. So I love everything that has to do with that, like personality test and zodiac test. If I like the name I'll think about it every time.
WHAT ZODIAC ARE YOU?
Libra, they're very indecisive with small things but big decisions, I know what I want.
shop SOJOURN WITH HEGE WOLLAN