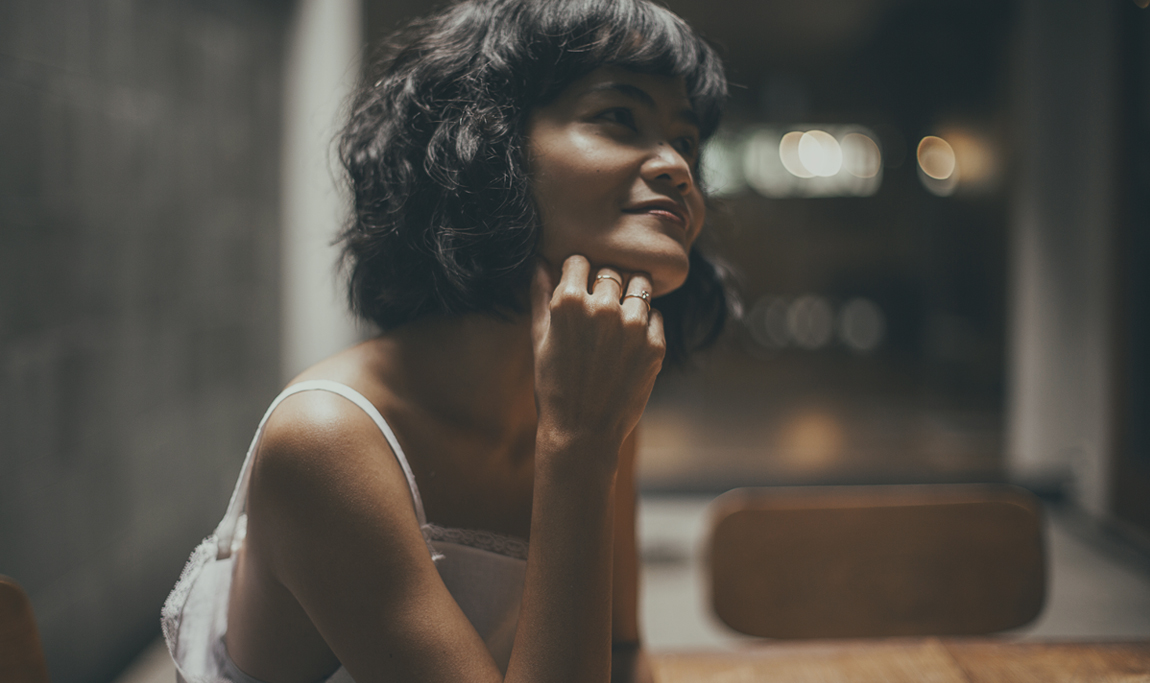 SOJOURN WITH CHITRA SUBYAKTO
MAY 23, 2016
Sojourn. A temporary stay. Stay somewhere temporarily.
The Stylist. A designer, a creator, a collector and gatherer of trinkets, travels and inspirations. A researcher and strong woman of vision.
A moment together with Chitra Subyakto, founder, and extraordinaire behind Sejauh.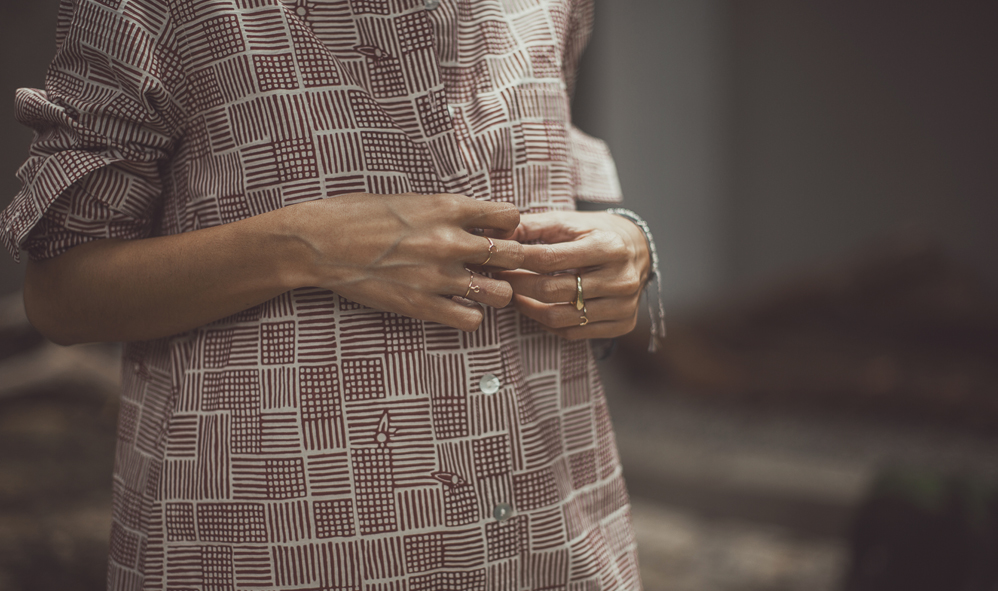 WHEN DID YOU FOUND SEJAUH?
I originally launched Sejauh in 2014, I worked on it for a year and launched it at the Bazaar Fashion Show
WHAT DOES SEJAUH MEANT TO YOU?
Personally, I feel Sejauh is my growing child, it's like a baby. Since I was a kid I loved fabric. I always looked at how my mom wears her kain, and I thought that I would love to wear it in a modern way, that's why I created Sejauh. I wanted to make a simple and easy fabric that can be worn in daily basis. Why now? Maybe because I wanted to study more about fabric before I decided to actually make it. I really want to understand and learn wholely about fabric.
HOW DID YOU BECOME INTERESTED IN DESIGNING FABRICS?
Batik or Tenun is a heritage knowledge since our ancestors, but I wanted to adjust and update it for today's times and for daily use, I wanted to create a more comfortable design and a softer material. I also think Indonesia has a lot of inspiration not only from its nature but also the food and the culture. When I travel, I found the inspiration in many forms which I took the red line to design my pieces. I also think with the latest technology we can develop more with the design if we combine it with our culture. And I really think people should open their eyes because Indonesia has a lot of potential and inspiration.
WHAT'S THE MOST CHALLENGING PART IN DESIGNING YOUR FABRIC?
Probably when you see a sketch in the paper or digital computer it looks different when you put the design on the fabric. You need to imagine it, luckily I love to play around with the fabric and imagine how people would wear my fabric, like how will it look when it's draped. Another challenge for me is the color because our pieces are handmade, we can't really achieve the exact color for each product but I think that's the interesting part for Sejauh because it makes each one of them uniquely different. The rainy season also concerns us because it makes the fabric's color absorption a little longer than during the dry season.
WHERE DO YOU USUALLY FIND YOUR INSPIRATION?
I think everywhere. I was a fashion stylist and I need to observe people, imagining how each individual does their job, how they wear things, their character, their room; and I like to research it. Especially people with weird fashion sense, it's really appealing to me. That's why I love observing and researching things. For example, my first collection was inspired by a traditional and common Indonesian noodle bowl with chicken drawings on it. It's a simple idea but I think it's cute. Another one is from the Algae collection, I was inspired from the seaweed farm that I saw from above whilst on the plane.
HOW DID YOU GET STARTED IN COSTUME STYLING FOR THE FILM INDUSTRY?
I was asked by Sarah Sechan in early 2000, she's the owner of Cosmo Girl magazine and asked me to be their stylist. The reason why she asked me is because she thought I dressed the way I liked without following the era fashion rules. After that Hanung Bramantyo, a movie director asked me to join in his first movie production Brownies, from there, I then styled for commercials, movies and musicals. Why I do styling in different areas? Because every job that I do has its own challenge, even movie and musical have a lot of differences . For example, it must looks real when it comes to styling clothes for a movie but for musicals you need to adjust it with lighting, the character skin color, body type and so on. The challenge is to make the character look interesting and the clothing actually look good on them.
WHAT'S THE DIFFERENCE BETWEEN NOW AND THE PAST IN DOING YOUR JOB?
Maybe in the past I only did styling for movies because the it was set in the modern days but now since movies like Laskar Pelangi and Pendekar Tongkat Emas it's a real challenge for me because the set is actually different from the modern world, and I need to make the costume to fit the scene. In Pendekar Tongkat Emas I need to watch how they move, looking for a fabric that is actually comfortable to allow freedom and mobility, since it's an action movie. And every detail on the shoes, the main inspiration are Indonesians traditional clothes that are cut in a more simple and modern way. I'm actually not a designer but it's fun for me to learn by doing.
WAS STYLING YOUR FIRST JOB?
Around the 90s I helped Anton Wirjono and Future10 organizing a party. I helped them to arrange the party around midday, get home and sleep, then around 2 to 4 am I got back to the party. It was quite fun for me back in the day.
HOW WOULD YOU LIKE TO SEE PEOPLE DRESS AT THE MOMENT?
I love any style that people wear, especially youngsters. I think adolescence is the time where you can experiment and try everything and decide whether a style is right or wrong for you. I think everything that fits and and is precise is okay for me, as long as its not too much and that the person has the confidence to carry what they're wearing, it's fine for me.
WHAT'S YOUR FASHION ESSENTIAL?
Probably a t-shirt, it's comfortable and you don't need to iron it.
WHAT ARE YOU MOST PROUD OF SO FAR IN YOUR LIFE?
Travelling, so I can see Indonesia piece by piece. And I think travel heals.
WHAT ARE YOUR FAVORITE TRAVEL DESTINATION IN INDONESIA?
I love all of them but if I have to pick, I think it's East Indonesia. People in Eastern Indonesia are more laid back, rough and kind hearted. I think they're very sincere and tolerance to each other.
WHAT'S YOUR FAVORITE TRAVEL DESTINATION?
It's tough but I must say Bhutan. It's the land of happiness they care about Gross National Happiness compared to Gross National Product. They use leaves instead of plastic bags. No one sells ciggaretes, they don't have billboards, everyone wears traditional clothes, speaks English, and school and health care are both free.
NEXT TRAVEL DESTINATION?
Banda, I want to see Run Island which was exchanged by the Dutch from the British with Manhattan Island.
DO YOU WEAR JEWELRY OFTEN?
I wear antique rings. I don't really wear diamonds, but for antiques its one of a kind and rare, that's why I love collecting antique jewelries.
YOU CHOOSE THE MOON AND THE TIDE RING, ANY SPECIFIC REASON?
Because of its unique shape, it looks like a crescent. And the other one is the tide, its because I love something that related to nature.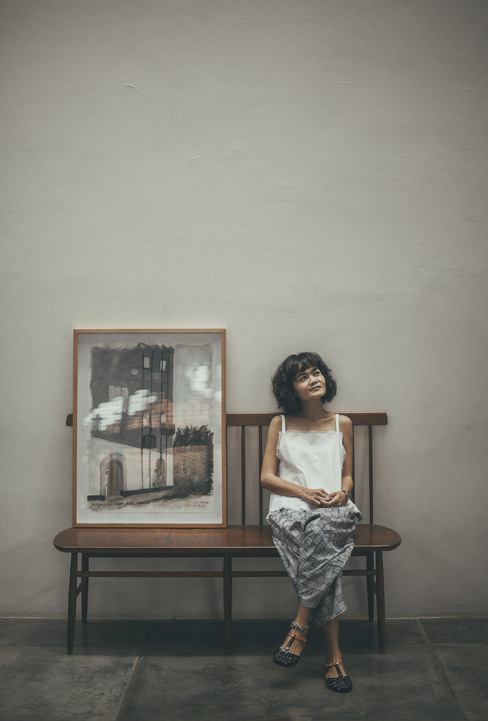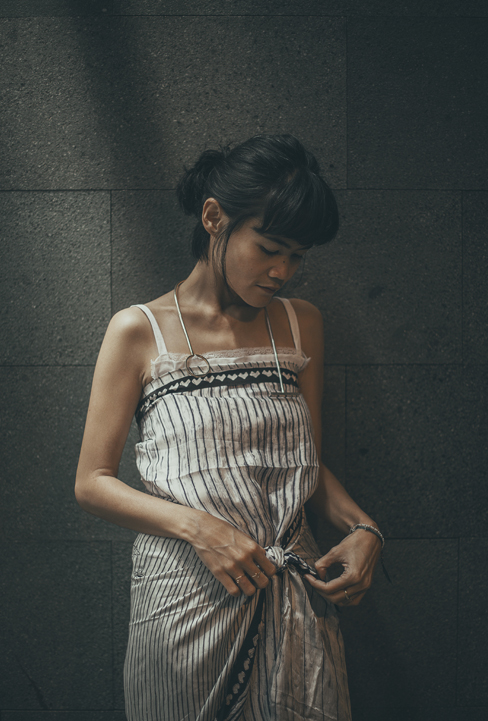 WHAT'S THE DIFFERENT BETWEEN HERE AND ABROAD?
It's a different level abroad rather than in Indonesia. But the good thing about modeling in Indonesia is that everybody is really friendly and eventually you become friends with your clients, your partners and make-up artist and everybody and you just become good friends. I cherish those moments because we're not always blessed with these opportunities from working, that we can become friends, it's beautiful and that's what I love about here as well, everybody is quite relax and everybody is really friendly. 'Cause I have lived in 9 countries for modeling, so I know how it is, I know how every country is so different from one another, it's crazy. China and Australia were really tough for me. Normally, the contract for travelling is three months then if you really like it you can actually stay there for a long term, half a year. China was tough, the culture, the people, and the food was oily and you never know what they're cooking. I was a vegetarian when I was there. I was a vegetarian for a year but I found out that my blood type doesn't fit to be one, so I got really sick. I started doing blood type diet and it helps me really balance my entire body and immune system.
CAN YOU SEE YOURSELF BEING SOMETHING ELSE OTHER THAN MODEL?
Yes, definitely. I don't really have plans for the future, my religion is about being in the moment and just living day-by-day and count your blessings everyday passing. I really just live in what I have right now and work at the very best in every moment 'cause you don't know what will happen in the future. For me, living right now is my future and whatever's coming through my door, any opportunities that I have I will always embrace it, work it and give my very best. But if I had a choice in between modeling if I was academically smart, I mean, I am really bad at math but I'd be a scientist. I don't want to invent something but I'd love to be an archeologist. I love history and I'm crazy about archeology. I'm really into National Geographic, I love it so much; that's the one book I always open and it's about nature and ecosystem, history, everything, it's just a melting pot in one bowl. Even now, if I want to go back to school I'd definitely go back into that, finding about our ancestors, animals and nature. I love so many particular things in that area and I just don't know what to choose. It's my calling; hopefully I can be an explorer. In high school people started to call me Wikipedia because I knew a lot of things about nature, skulls, rocks because my dad is an archeologist, he went from Alaska to greater places in the world, to Russia all the way to Mexico and Jogja, he's a nomad I got so much from him. My mom is quite calm but my dad and I are a little bit crazy.
HAVE YOU GOT ESSENTIAL PIECE OF ACCESSORIES?
I love earrings, I'm always with them. I have six piercings, actually it's seven but it's unseen and I want more definitely and rings, I can' t go anywhere without it and my watch.
FROM THE COLLECTION YOU'VE CHOSEN THE FRACTURE AND THE APOLLO, IS THERE ANY SPECIFIC REASON?
As a person I love my jewelry and jewelry for me is something very personal. I think jewelry really shows who you are, and a lot of my jewelry is delicate and it's very small, yet complicated in the way. I love my jewelry with a story and the things that it reminds me of. For me, jewelry isn't just an accessory. It's something that reminds you of something and shows your personality as well, that's why I'm always with my rings and earrings.
PHOTO: SHARON ANGELA | INTERVIEW: KARTIKA LIN & NATHAN LEE
shop SOJOURN WITH CHITRA SUBYAKTO